Virtual Congress WPM Europe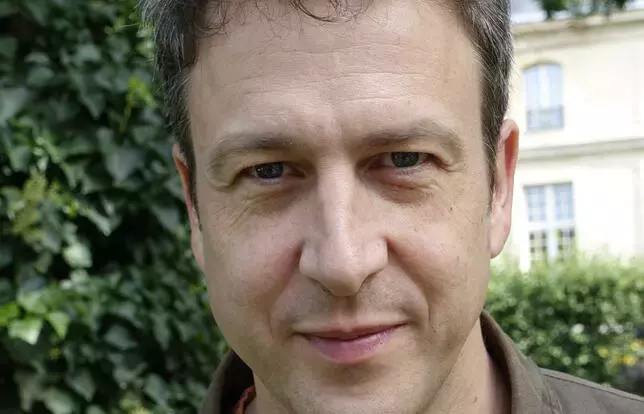 WPM France for the European Congress Paris, March 14th, 2023 Coordinator in France: Alexis Bernaut. The French branch of WPM (World Poets Movement, in French)
More information »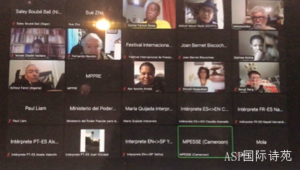 اعتمد مؤتمر مندوبي حركة الشعر العالمية في أفريقيا (WPM Africa)، خلال مؤتمرهم التحضيري الأول – الذي عقد من 21 يناير 2023 إلى 22 يناير 2023
More information »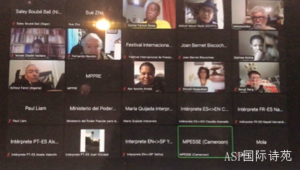 我们,非洲诗人,于 2023 年 1 月 21 日至 22 日在世界诗歌运动 (MPM) 的组织下召开了虚拟大会。来自几个非洲国家的诗人、委内瑞拉玻利瓦尔共和国和哥伦比亚共和国政府的代表以及来自亚洲、欧洲、拉丁美洲等其他大陆的协调员出席了会议。在 WPM 协调员和创始人费尔南多-伦登主席的指导下,大会正式开始,四位非洲大陆协调员共同主持,诗人们表达了一致的心声:
More information »
December 2022 WORLD CONTEXT We live in a wonderful and terrible world. Wonderful, because humanity demonstrates every day that it is capable of miracles. Miracles
More information »

By Coordinating Committee World Poetry Movement The last million years of evolution and more than 7,000 years of civilization on Earth have not been enough,
More information »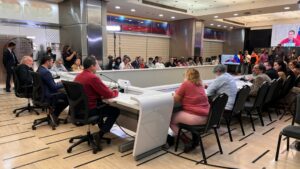 On 14 October 2022, the first face-to-face and virtual meeting of members of the Coordinating Committee –CC- of WPM in 2022 was held at the Venezuelan Chancellery, with the presence of National Coordinators -NC- of the Movement from 21 countries from different continents.
More information »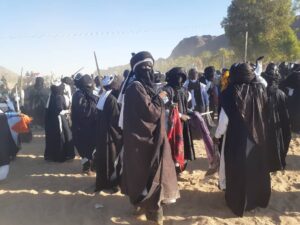 By Achour Fenni, National Coordinator of WPM in Algeria This is the name of the first month in the lunar calendar in Djanet. A City
More information »
The World Poetry Movement seeks to contribute, through the globalisation and realisation of poetic actions, to the construction of a new humanism for the twenty-first century, permanently promoting intercultural dialogue through the fraternal and universal language of poetry, a path to the transformation and renewal of consciousness, for the benefit of a humanity at peace, reconciled with nature and aware of both cultural diversity and the sense of justice and social inclusion in the processes of cultural development of all the inhabitants of the planet.
We share a growing sample of world poetry.
Map of the action of poetry in the world.
Take part in the next world poetry action.