we are all palestine, Poetic Action, Oct- Nov 2023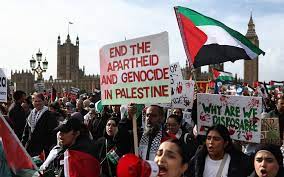 WPM condemns indiscriminate killings of women, children, journalists, doctors, and humanitarian workers in Gaza, West Bank, Jerusalem, and all the occupied Palestinian territories.
More information »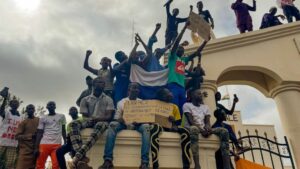 Free Africa, 159 acts, 42 countries Reported actions Free Africa A global call to the Poets Dear poets from all over the world ; Our world
More information »

Poetry Planetariat is the official publication of the World Poetry Movement (WPM) dedicated to promoting humanitarian values, peace…
More information »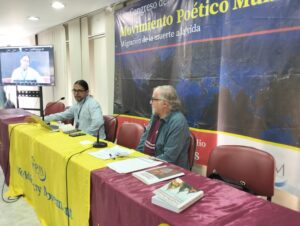 The World Poetry Movement promotes poetry as an essential form of expression and communication for humanity. Poetry is an art form and a tool for social and cultural transformation.
More information »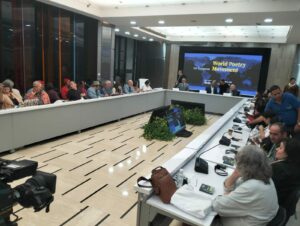 Unanimously, 1st Congress of WPM elected it general coordinator, international coordinating committee and operative committee.
More information »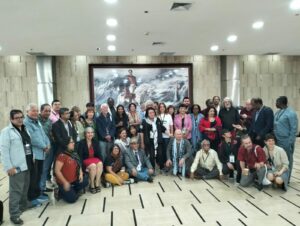 The First Congress of the World Poetry Movement has just ended, after five days of work in Medellin, Colombia and Caracas, Venezuela.
It brought together, delegates from sixty countries.
More information »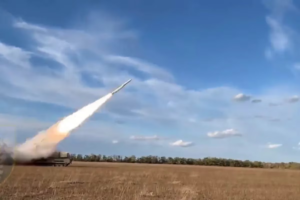 Declaration by WPM Regarding War in Ukraine April 17th, 2023 It is our duty, as poets, to be witnesses and champions of human values, but
More information »
The World Poetry Movement seeks to contribute, through the globalisation and realisation of poetic actions, to the construction of a new humanism for the twenty-first century, permanently promoting intercultural dialogue through the fraternal and universal language of poetry, a path to the transformation and renewal of consciousness, for the benefit of a humanity at peace, reconciled with nature and aware of both cultural diversity and the sense of justice and social inclusion in the processes of cultural development of all the inhabitants of the planet.
We share a growing sample of world poetry.
Map of the action of poetry in the world.
Take part in the next world poetry action.