Jack Hirschman, Worldwide Tribute
Reports Tribute to Jack Hirschman
Italy
Beppe Costa
Alessandra Tucci
Marco Cinque and others.
Start At Specs´ for the second line
To Cafe Trieste to Washington Square Park.
Colectivo de poetas "La Juntanza"
Santa Elena, Medellín, Colombia
presencial y online.
Organizado por Andrés Uribe Botero.
Casa de Poesía
Event in his memory. -live and video-recorded contributions-
Presentation of the fourth volume ′The Arcanes: his most important and extensive work.
Exhibition of his pictorial works.
Presentation of archive with a series of videos.
Kritya, India
In gujarati lenguaje
Athens, Greece
Tribute to Jack Hirschman
Sotirios Pastakas
WPM´s National Coordinator
Honduras
Mellisa Merlo
WPM´s National Coordinator
Turkey
Ataol Behramoglu, Nurduran Duman, Pelin Batu
Sierra Leone
Poetry Reading Club at FBC campus. Elizabeth Kamara
REALISMO TERMINALE
Milan, at Spazio Merini, where Hirschman recalled. In connection with Rome; a second part, invited to the 27th International Poetry Festival in Genoa "Parole Spalancate".
Ghana
Splendors Of Dawn
Ayo Ayoola-Amale
Fondo Kati -Ismael Diadié-
Celebración del 675 aniversario de la muerte del poeta de Es-Sahili (Granada, 1290 - Tombuctú, 1346). Homenaje a Jack Hirschman.
Morocco - Khalid Raissouni
The Press House is organized in partnership with the World Poetry Movement and the Jack Hirschman Poet Publishing Comma Foundation.
Festival Internacional de Poesía de La Habana
Hammamet, Tunisia.
By Möez Majed
Costa Rica
By Osvaldo Sauma
ISISAR-India
By Biplab Majee
Tunisia
Organized by Moëz Majed
Slovenia
Organized by Barbara Pogačnik
ERZAL Culture & Arts in Jordan
Organized by Ali Al Ameri
In Qulaiat, Jordan Valley.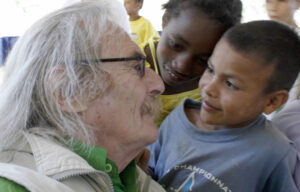 By Bengt Berg To use the boxing cliché, the poet has "thrown in the towel". Jack Hirschman was a fighter who never gave up, but
Read More »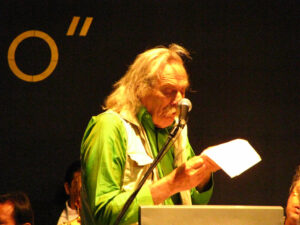 We present one selection of poems by Jack Hirschman, as part of the tribute that WPM is developing in October 2021, in memory of his creative and revolutionary life.
Read More »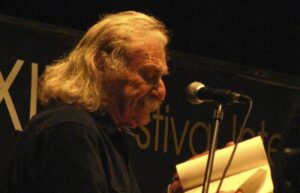 By Ataol Behramoglu American poet and social activist Jack Hirschman died today (Sunday, August 22) at his home in San Francisco. Born in New York
Read More »
Death is Unavoidable, But Poets Will Live Forever
—A Tribute to Jack Hirschman at the "Resisting Barriers, Embracing World Poets" Poetry Reading
By Jidi Majia
Translated by Jami Proctor Xu

For a long time, I've had an ineffable worry, because Jack Hirschman looked as if he had aged a bit more. Each time I saw him, there were some obvious changes. First it was a slightly unsteady gait, then it was needing a walking stick when going out, and later it was needing a wheelchair when going up or down stairs. I remember the last time he came to China was when he was invited to participate in the Third Chengdu International Poetry Week. When we went to Du Fu's Thatched Cottage, Kuanzhai Alley, and the Jinsha Museum, we made special arrangements ahead of time to prepare a wheelchair and to have one of our male volunteers be in charge of taking care of him. Perhaps due to the powerful charisma he had as a poet, each time he got on stage to read or give a speech, or when he gave group media interviews, his eyes would immediately emit vibrant rays of light that radiated in all directions. In this way, he was similar to the Russian poet Yevgeny Yevtushenko. Especially when listening to his deep, resonant voice reading poetry in English, that ineffable worry would completely disappear from my consciousness.
With Jack Hirschman, Welcome the Planetariat!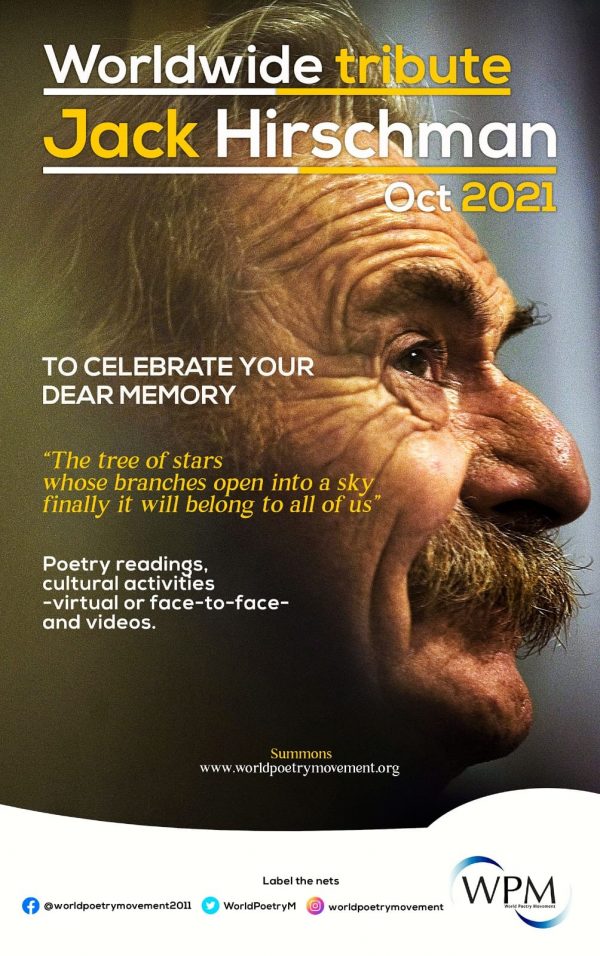 The World Poetry Movement wishes to pay a warm tribute to our comrade and friend, Jack Hirschman, who died on the 22th of August.
Jack Hirschman was born in New York, in 1933. He had been living in San Francisco since 1973.
During the Vietnam War, he was dismissed from the UCLA because of his anti-war action.
He thereafter started a long life as a poetic activist. He was the fellow and friend of some of the leading Beat poets, such as Lawrence Ferlinghetti, but actually spearheaded the movement which, in the United States, was known as "Street Poetry."
All his life, as a communist, a member of the League of Revolutionaries for a New America, and as a poet, he has been committed to social and human struggles. He has been involved in the action with the homeless, as well as in many international solidarity actions, for Nicaragua, Haiti, Colombia, or Palestine…
In 2006, he was appointed Poet-laureate of San Francisco, and founded an international poetry festival in his city.
He also created the Revolutionary Poets Brigades in the United States, and published several international anthologies, such as "Overthrowing Capitalism."
He authored over 100 books. He also translated a great number of poets from nine different languages (Mayakovsky, Haitian poet René Depestre, Algerian poet Aït Djafer…)
Ten years ago, he participated in launching the World Poetry Movement, and replaced Fernando Rendon as General coordinator in January 2021.
At the age of 88, he was still travelling all over the world, as he did in the streets of San Francisco during all his life, to generously share poetry with people, as a fraternal voice.
He was calling to "Welcome the Planetariat," after a word he had coined.  The Planetariat is the world consciousness which, despite divisions and borders, is the multitude, the people who make the world go round day after day, which is one single people, more connected now than it ever was, meaning that the life of the Planet is in our hands.
His poetry had a strong humanist feel. In one of his poems, "Path," he wrote:
"Go to your broken heart
If you think you don't have one, get one.
To get one, be sincere".
(…)
"Go singing whirling into the glory
of being ecstatically simple
Write the poem."
He was both tough and tender. He thought that every human being could be a poet and was entitled to express dreams of beauty and a desire for fraternity. With his words full of passion, empathy, and humor, he fought on the front lines of love and hope.
We send our warmest thoughts to his love, the poet and painter Agneta Falk, who shared his life and struggles. We miss him, but we shall follow in his footsteps.
We call all the national coordinators and members of the World Poetry Movement, (WPM), and the friends and comrades of Jack Hirschman all around the world to carry out poetic actions in honor of his memory throughout the month of October, and to send the relevant information to the email [email protected]
Coordinating Committee
World Poetry Movement
Learn about the different ways in which you can generate and participate in poetic action Tribute to Jack Hirschman. 
You can organize a face-to-face or virtual poetry reading, publish your poem or testimony in his memory, record a video with your words of gratitude to his vibrant and creative passage through the world, a salute to his revolutionary work.
All activities will take place during the month of October.
Please write to us at [email protected] informing what you can plan and perform, in which country, city, time and place.
You can also send to this email or upload your videos.
Tag our networks in your post:
Facebook: 
Twitter: @WorldPoetryM
Instagram: @worldpoetrymovement