WPM Ghana Congress Report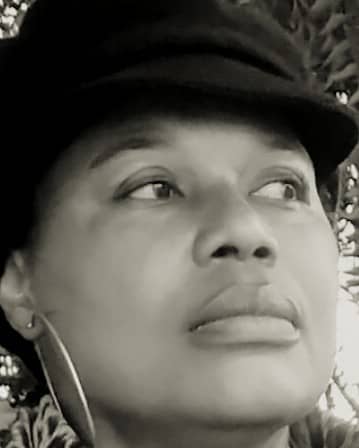 Accra, January 16th, 2023
National Coordinator: Ayo Ayoola-Amale
Introduction:
 The World Poetry Movement Ghana Section is dedicated to keeping alive the poetry continuum in Ghana and beyond. WPM Ghana not only celebrates and promote poetry but also ensures that the movement not only survives but thrives, just as Poetry as an art thrives as well by providing the existence of multiple entry points, at various level to aspiring poets, the very young and the youth, the uninitiated and the experienced. The chapter has over the years offer a wealth of ideas and support for ways to bring poetry alive, drawing on what is known to work, and exploring exciting fresh ideas.
We are continuously keeping poetry alive in the classrooms in Ghana and this has proven just how creative and insightful students can be.  
We make poetry learning come alive in our classroom and provide visual approach to poetry.
The importance to effectively teaching poetry, the importance of genuinely promoting poetry and spoken word has been our driving force.
Over the years our Chapter has consistently participated in WPM poetic actions, World Poetry Day Events, executed laudable poetry programs, events and organized successful poetry readings.
Our WPM Ghana Poetry Projects for National Poetry Month in collaboration with Splendors of Dawn Poetry Foundation takes place every April when we take poetry into schools with our 'Write a Poem series.  We are always looking for new and creative ways to inspire our students to write- from our Poetry Stations Activity, Paper Bag Poetry Activity, Complete the Poem Activity and Collaborative Poetry Project etc.
Commitment-
 As a Poet and the National Coordinator of WPM Ghana, the truth is-
" I love beautiful words, I love elegant conversations, i love to use words in combinations that allow listeners and readers to create their own story. To capture a moment. To capture moments…
I love poetry profusely — words are overall piece of art, poetry is art, poetry is life.  I bring this spirit into my poetry activities and commitments!
2023 Agenda–
Our main agenda is to continue our niche programs, our monthly poetry reading sessions and to continuously bring poetry to the classrooms.           
To grow our poetry clubs in schools not just in numbers but to actually ensure poetry is brought to life.  Hopefully to start a poetry journal.
Partnership:
Our key partner, collaborator and sponsor has been Splendors o Dawn Poetry Foundation.
We a great working group of committed poets. We also have collaborations with schools, ministry of education, other poetry groups, organisations and poets in Ghana. We work together to ensure that poetry take root in human hearts through growth, advancement and success of the movement, the chapter and ultimately poets and poetry within the region.