World Poetry Movement Malaysia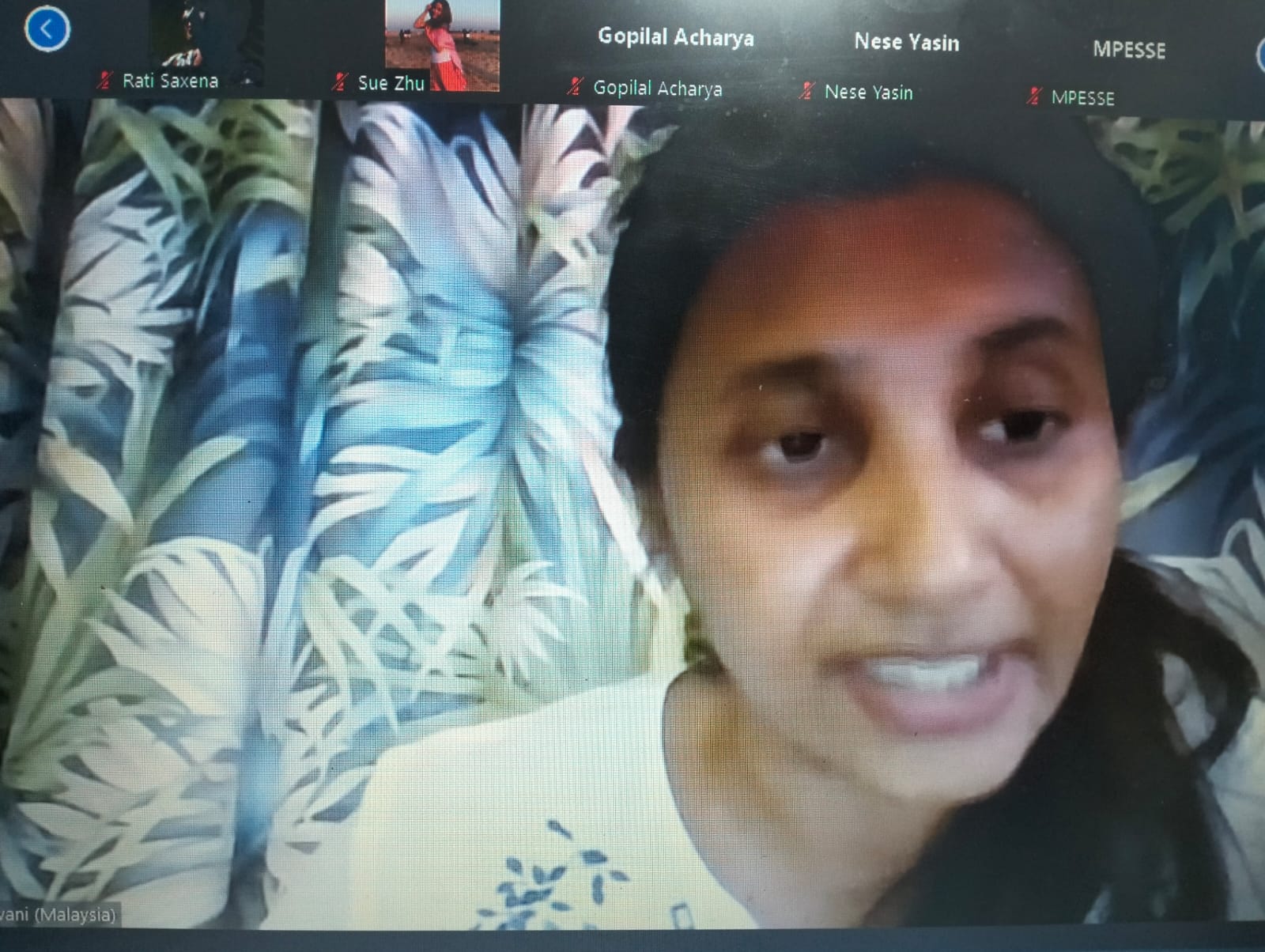 Rabat, January 16th, 2023
National Coordinator: Mohamed Hajji Mohamed
Appointment of National Coordinator
On the 31st of January 2023, Shivani Sivagurunathan was appointed the National Coordinator of Malaysia's World Poetry Movement. She currently teaches creative writing and is the Head of the School of English at the University of Nottingham Malaysia.She has been writing and publishing both poetry and fiction for the last 20 years. Her poetry collection, Being Born was published in 2022 alongside her book of two novellas, What Has Happened to Harry Pillai?.
As the appointment was made just recently, the work in building the World Poetry Movement in Malaysia has only just begun, with plans for the year listed below.  
Plans for 2023 
Formation of the Malaysia Team 
Since the appointment of the National Coordinator, the World Poetry Movement in Malaysia has begun recruiting core members. Thus far, in the month of February, we have appointed 5 team members including: 
Sheena Baharrudin A spoken word poet, creative writer and lecturer from the University of Nottingham Malaysia. 
Anussya Jayasimhan A creative writer and PhD student investigating Creative Writing Pedagogy at the University of Nottingham Malaysia. 
Ivan Ling Poet, writer, reviewer. 
Grace Ling Literature student and social media enthusiast. 
Heng Yeh Poet, writer, reviewer.
In order to build our movement, we are currently recruiting and sourcing more poets to be part of our team.
Raising the Profile of Poetry in Malaysia
While poetry has been and continues to be taught at schools and colleges in Malaysia, there is, on the whole, a need to promote it as a genre. Local publishers do not, in general, publish poetry and although spoken word events do attract a healthy number of crowds, there is much more work to be done to raise the profile of poetry in the country, particularly across the diverse communities in the country. We intend for the World Poetry Movement in Malaysia to carry out a number of things:
To make poetry an accessible and known genre within the country
To recognise the diversity of poetic forms in Malaysia based on language, culture and tradition
To facilitate the raising of important local and global issues through the medium of poetry
To unite Malaysia's cultures and communities through poetry
To make Malaysian poetry accessible and known outside of the country 
We hope to achieve the above through the various ideas and activities below.
Translating Poetry in Malaysia
Malaysia is a multilingual and multi-ethnic country with more than 30,699,000 inhabitants (Department of Statistics, 2015). Geographically, Malaysia is divided into Peninsular and East Malaysia which consists of Sabah and Sarawak.  There are about 137 identified and acknowledged living languages in Malaysia, 41 of which are based in Peninsular Malaysia. However, the most common languages found written in Malaysia are Bahasa Melayu, English, Mandarin and Tamil.
With our vast linguistic diversity, the need for translation in Malaysia is vital. Poetry is a form of writing that has been introduced to Malaysians through their primary and secondary education. Students learn various types of local poetry structures including pantun, sajak and syair. However, this exposure is limited to only the national language of Malaysia, Bahasa Melayu, or English in their literature studies. We, as a movement would like to take this opportunity to encourage Malaysians to explore the possibilities and opportunities to translate their works into a range of languages within the Malaysian context to further forge multicultural and multilingual links across communities that would otherwise not be able to access the poetry of communities different from theirs. 
Activities
Considering the importance of raising the profile of poetry and translation in Malaysia, we will start by organising several activities to further grow the interest and investment of Malaysians in poetry:
Themed Poetry events

Open Mic—for new & established poets
Showcase—for new poets & established poets to perform local poems translated from various languages in Malaysia

Translation workshops—paid workshops for poets interested in translation
School Visits—poetry readings, talks and workshops at schools to nurture young voices 
Some of the above activities will also be recorded and uploaded onto our social media pages. 
The activities listed above are part of our long and short-term plans in encouraging the growth of our poetry community here in Malaysia.
Creating Digital Platforms 
We will also use digital platforms such as Instagram and Facebook (Meta) to further promote World Poetry Movement here in Malaysia and keep our followers informed of our plans through these channels. Types of posts would include:
Information on events
Translated poems
Live and recorded readings
Weekly poems
Featured poet of the month
New poetry collections
Online meet-and-greet sessions
Tips and prompts by local poets
Poetry Festival in Collaboration with the University of Nottingham Malaysia
We will also be applying for funding from the University of Nottingham Malaysia for some of the events mentioned above. Additionally, we also plan to introduce the World Poetry Movement here in Malaysia by hosting a two-day Poetry Festival in collaboration with the University of Nottingham Malaysia. The university is known for organising poetry-related events such as gatherings for World Poetry Day. The University of Nottingham Malaysia is also the home of the only creative writing programme in Malaysia for both undergraduates and postgraduates. Hence, many young poets are nurtured here. During the festival, we aim to:
Engage with the poetry community here in Malaysia
Provide historical background on poetry in Malaysia and the importance of growing our poetry community and scene
Provide new and young poets from the University and in Malaysia an opportunity to network with members of the poetry community
Invite guest poets from neigbouring countries to collaborate with local poets.
For now, as we have just started setting up our team and the movement here in Malaysia, we are making our progress steadily and are still amid discussion to confirm the status of the festival.