Sierra Leone Activity Report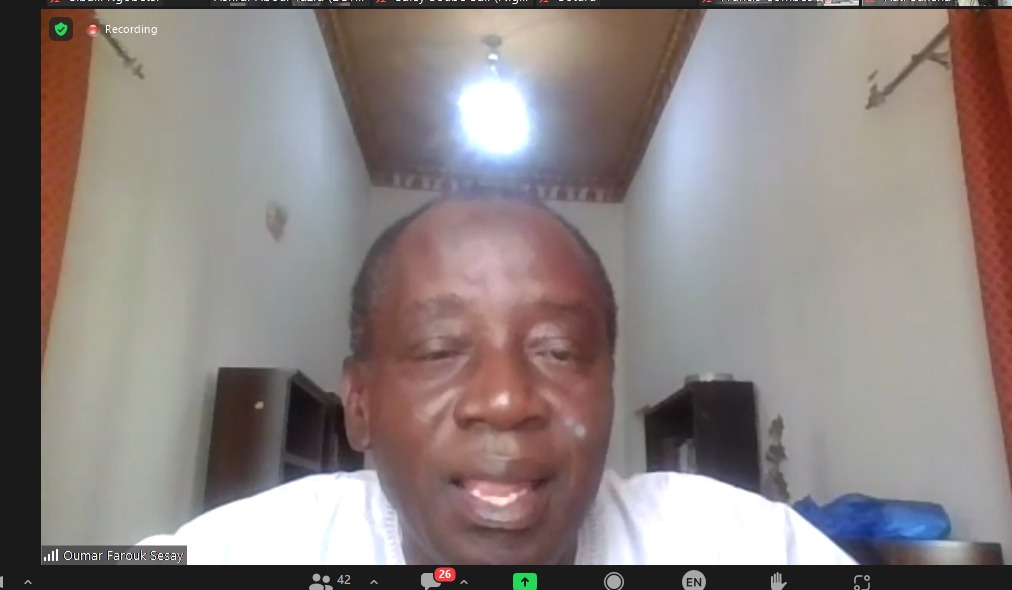 Freetown, January 16th 2023
Oumar Farouk Sesay:
Coordinator of the World Poetry Movement in Algeria
Background:
Sierra Leone, a country based on the West Coast of Africa with approximately eight million people with diverse social and cultural backgrounds revolving around seventeen ethnic groups in the country for over decades, has actively used oral tradition to demystify linguistic diversity and uphold the culture of Literature and Art. The country is, however, gifted with poets, writers, storytellers, artisans, and singers whose work holds a mirror to society.  
Imperatively, poetry as a genre of literature has become a fundamental tool among poets in Sierra Leone to interpret the mundane and the metaphysical metaphorical. The popularity of poetry saw the establishment of numerous poetry clubs and poetry recitations throughout the country. Sierra Leone's membership in the World Poetry Movement is pivotal in sharing the values of poetry within the country.
Project Undertaken:
On March 21st, 2019 World Poetry Movement, in partnership with the African Poetry Society -Sierra Leone, organized its first World Poetry Day at Africell American Corner with young and veteran poets in Sierra Leone. The program was focused on celebrating past and currently established writers in the country. Also, an Inter-Secondary School Poetry Competition was staged among ten schools within Freetown. This project was implemented to create a sustainable poetry platform for young Sierra Leonean poets to enhance the magnificence of the oral tradition, which is one of the key aims of the United Nations Educational, Scientific, and Cultural Organization (UNESCO).  The program was entirely sponsored by the membership of the two organizations earlier stated. Nonetheless, we received twenty competitors for the Inter-Secondary Schools poetry Competition, one hundred and five attendees, including three seasoned and experienced veteran writers who served as judges for the competition. The Prince Of Wales Secondary School Kingtom (POW) emerged as the first winner, and Grammar School clinched the 1st Runner Up position. 
In 2020, we held an open mic session at Fourah Bay College, the university of Sierra Leone, to celebrate World Poetry Day with the Theme "Poetry of Resilience." The event honuored the literary works of Chinua Achebe and some Sierra Leonean writers whose works and achievements have positively impacted the country. The program had one hundred and seven students, including poets and senior writers. The country representative of the World Poetry Movement, Oumar Farouk Sesay was recognized as the keynote speaker and presented his speech on the chronicles of Serra Leone Literature. The event ended with a poetry writing exercise to discover the hidden poet among poetry lovers.
After the demise of Jack Hirschman, the World Poetry Movement and its partners had a tribute night in memory of his admirable contribution to the World Poetry Movement.
Report compiled by Tafsir Fofanah