Report of WPM Bangladesh Chapter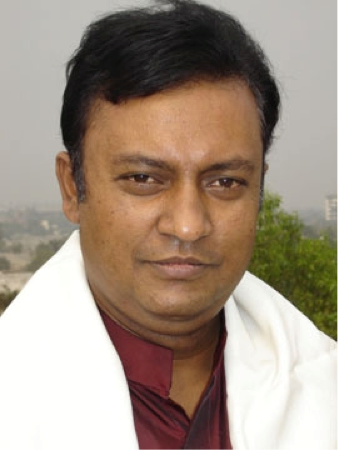 Daca, February 24th, 2023
National Coordinator: Quamruzzaman
Respected poets of Asia Congress and respected national coordinators, on behalf of the World Poetry Movement (WPM) Bangladesh Chapter, sincere greetings to all.
Dear friends, I feel fortunate to attend and report on the First Asia Congress. I have been closely associated with the World Poetry Movement since 2007. In this long journey, WPM has become an organisation close to my heart.
WPM is a familiar name to Bangladesh and Bengali speakers. Famous poets of the country have joined us on various occasions at our invitation. Every program of WPM, Bangladesh Chapter has gained great importance in the country's news media.
I have personally participated in hundreds of national and international events and festivals as the National Coordinator of WPM, Bangladesh Chapter, exchanging greetings and speaking on behalf of the organisation. As a result, WPM is a well-known name in the literary arena of Bangladesh. The leading radio, television and print media of the country have supported us as media partners in various events.
In the past times, WPM, Bangladesh has worked with integrity for the betterment of Bengali poetry. Therefore, WPM is a favorite organisation for poetry lovers in the country.
WPM, Bangladesh Chapter has also participated in the central activities of the World Poetry Movement. Among them, "Poetry is the Path to the Peace" and "Jack Hirschman Remembered" are the notable ones. I also participated virtually in the "30th Medellin International Poetry Festival".
In the past, we could not organise some events because of the political unrest in Bangladesh. We also could not organise much during the turbulent times of the COVID-19.
WPM, Bangladesh Chapter has undertaken plans to publish a regular literary periodical and organise poetry readings, seminars on various important global and national days.
Dear friends, I would like to conclude my report by giving you a happy news. WPM, Bangladesh Chapter has got a permanent office space at the heart of the country, which can easily entertain a hundred guests.
Dear poets, Asian National Coordinators, I strongly hope that the WPM, Bangladesh Chapter will gain momentum in the coming days. Much love and best wishes to all.