Report of World Poetry Movement Sri Lanka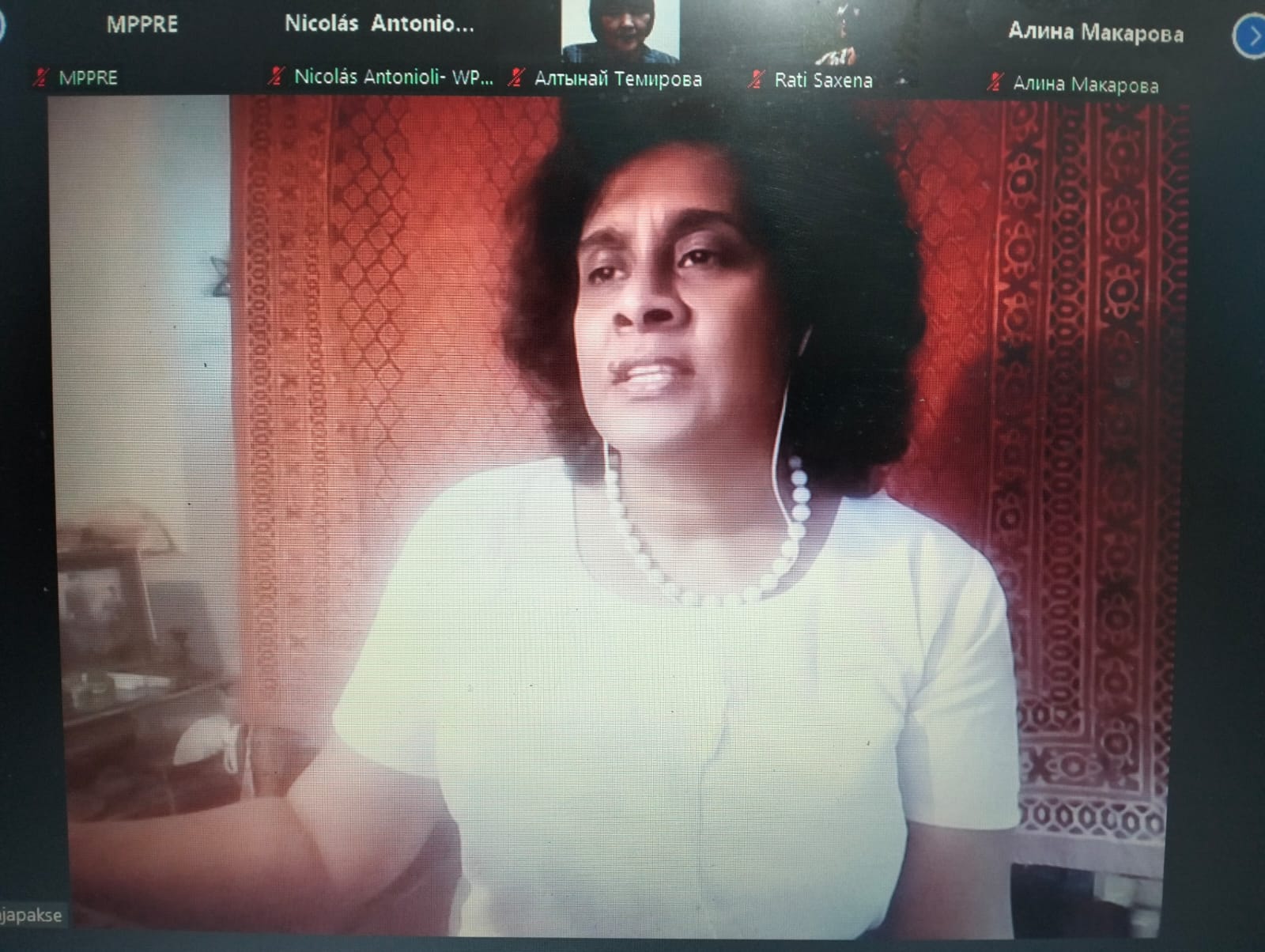 Colombo, February 25th, 2023
National Coordinator: Shirani Rajapakse
The Communications Ministry of Venezuela; General Coordinator, World Poetry Movement, Fernando Rendon; continental coordinators of Africa, America, and Europe; national coordinators of WPM Asia, the delegates and International Coordinating committee of this Congress.
Thank you for hosting this congress and encouraging poetry among the peoples of the world. We live in a world in which there is a danger of war, inequality is wider than it was and many now lack even the most basic of resources.
Brief History and situation of poetry in Sri Lanka
Like in most other parts of the world Sri Lanka too is going through political change and young and old alike are affected. It is important to channel our thoughts and actions in a positive direction so that people, especially the young don't turn towards violence.
We are too aware of the harm that can ensure when objectives, correctly or not are not realized. We have seen the results of two youth unrests in the 70s and again in the late 80s and have gone through thirty years of terrorism. No one want to go through this again, yet sadly the new generation is not aware of the past and the conniving ways of politicians and mischief makers who want to exploit their enthusiasm and vigor to achieve their own personal agendas. We can't let this happen again and poets and writers should use their voices to guide and inform.
Poetry was the first and the most powerful form of communication among people. We have a long history of poetry in Sri Lanka going back several centuries and written in Sinhala. Today however, we have poets writing in Sinhala, Tamil and English. Poetry is taught in schools in all three mediums and students are introduced to poetry at a very young age.
However, it's not taken out of schools except for a few who are interested. We need to encourage more people to write and share poetry as well as create a forum for poets writing in English, Sinhala and Tamil to share their poetry and also collaborate, translate and teach others.
Present WPM Sri Lanka is in its infancy; we are only a few months old. We have a few members; poets writing in Sinhala and English. We have also started a WPM FB page. We hope to get more poets to join the movement in the years to come.
Sri Lanka is small, but we have a large reading and writing public in the local languages. I hope we can grow the movement in the coming years.
I wish the Congress the very best and hope we can all work together to promote and share this beautiful art form among many.