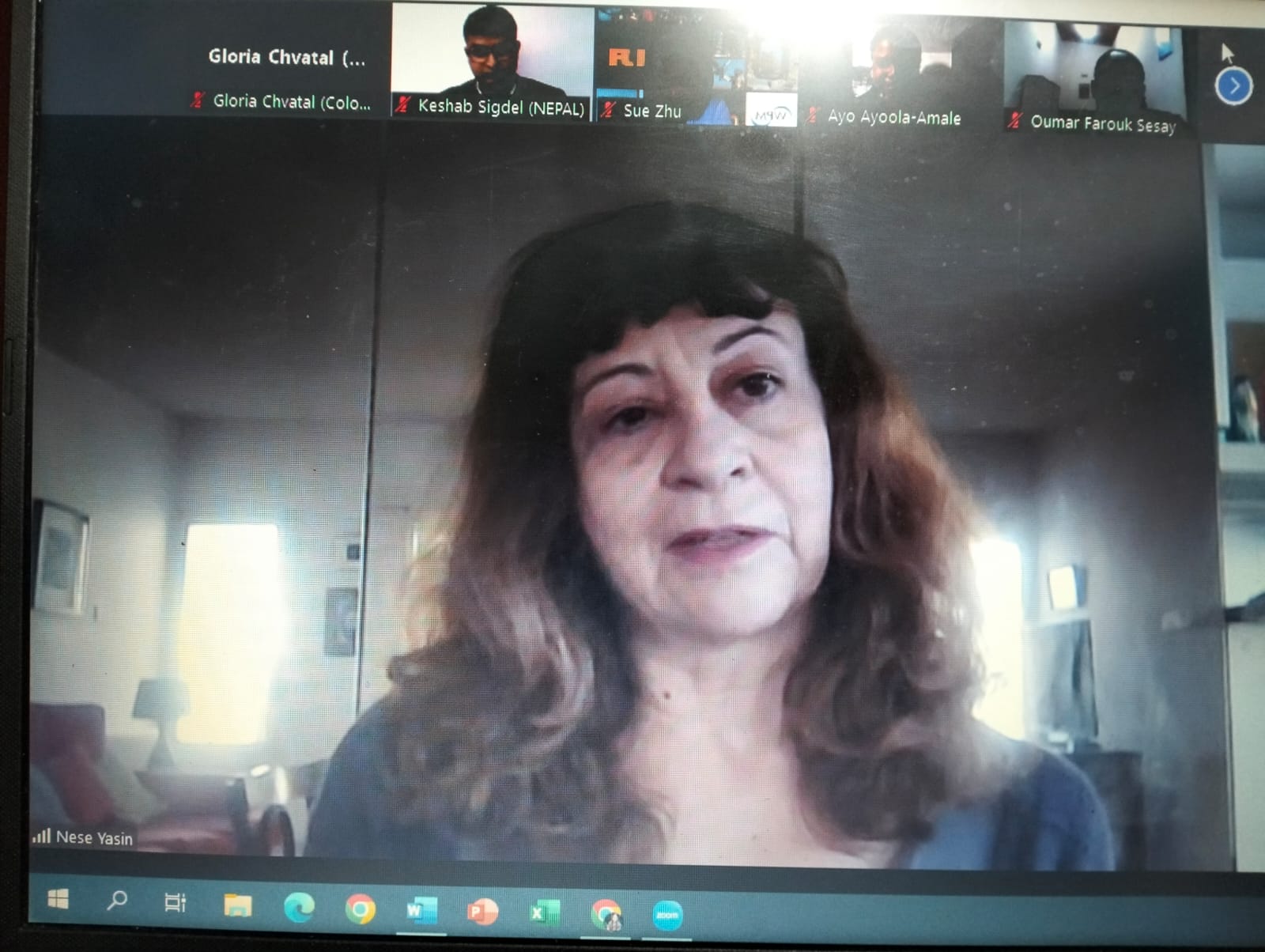 Nicosia, February 25th, 2023
National Coordinator: Neşe Yaşin
I would like to send warm greetings from Cyprus to the Asian group congress of the World Poetry Movement. As you know Cyprus is a divided island due to ethnic conflicts. That's why the main target of the poets from both sides of the divide have been building bridges for peace and acting with empathy to each other's suffering and victimization. In different phases of the history there was a shift of the roles in the drama triangle. The victims became perpetrators and vice versa. As poets we tried to understand the pain of both sides. Not taking side with the conflict but trying to cultivate a culture of peace against the culture of conflict. Dealing with the human condition rather than being part of the nationalistic,  antagonistic political scene.
World Poetry Federation was very much welcomed by the poets of both sides. By the Turkish and Greek speaking Cypriot poets. As a Turkish Cypriot poet, I have a different status. I am teaching at the University of Cyprus which is on the Greek Cypriot part of the island at the divided city Nicosia. I have two houses on both sides of the divided city Nicosia, the capital of Cyprus and I stay some days of the week in these different houses. My poetry is known on both sides. As a representative of the Movement I have easier access to the poets of both sides.
World Poetry Federation activities are led by the Cypriot Artists and Writers Union which has members from both sides and I am the president of the Union.
I want to touch shortly to some of our activities.
We join the global calls of the World Poetry Movement. We have made trilingual activities against the walls, a tribute to Jack Hirschmann and an Earth is Our home event in the park. You can see the posters on our Facebook page.
We organize at least two Poetry Buses every year. The poetry bus carries literature students from both sided of the island alongside with the poets and we visit places related with deceased poets and commemorate them.
We organize two international poetry festivals. Fikret Demirağ Poetry Festival and Nicosia Poetry days.
Every 21st of March we read poetry in the streets of the city on both sides of the divide in our own languages with translations to the other language. We create a collective statement and read it as a choir in front of the ghost city Varosha
Every 8th of March we commemorate a deceased woman poet. Specially poets who had special difficulties because of their gender.
We have a biennial poetry award for young poets who are not published yet. We award one Turkish Cypriot and one Greek Cypriot poet together, translate them to the other language and publish their first books as a prize.
I would like to express the greetings of the poets of Cyprus to the congress. We are proud to be part of the World Poetry Movement.