WPM Tunisia Activity Report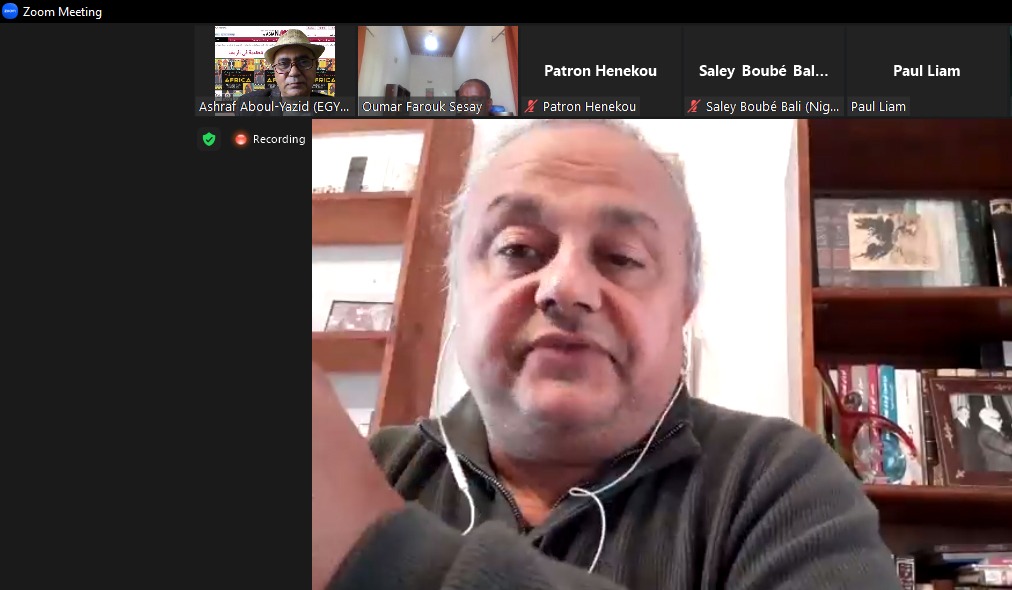 Tunis, January 16th, 2023
National Coordinator: Moez Majed
WPM Tunisia activity in 2021:
The year 2021 was the year of exit from the Covid 19 pandemic in Tunisia. The country having suffered the full force of the pandemic because of the delay in the implementation of an effective vaccine policy, the health situation has begun to improve only in the fall of 2021.
Thus the activity of the WPM group of poets and activists in the country only started to take initiatives from October 2021.
06 October 2021: preparation and broadcasting of a radio program on Radio Tunis Chaîne Internationale:
Moëz Majed and Emna Louzyr prepared a 24-minute radio program dedicated to the life and work of Jack Hirchman.
This program was broadcast on October 06, 2021 on the air and was published on SoundCloud at the following address
October 16, 2021: Tribute to Jack Hirchman – Hammamet (Tunisia)
The first action of the group in Tunisia was the organization of a tribute to Jack Hirchman on October 16, 2021.
The WPM organized an afternoon tribute to the poet Jack Hirchman who died in August 2021.
The event was organized at the Bar-Restaurant "The Opera" in Hammamet (Tunisia) and the program was as follows:
-2pm: Screening of the documentary film "Red Poet" which traces the journey of Jack.
15h: Presentation of WPM and Jack Hirchman by Moëz Majed
3:30 pm: Young Tunisians read Jack Hirchman's poems to a large audience.
16h: Cocktail and buffet prepared by friends of the group.
WPM Tunisia activity in 2022 :
March 12, 2022: Mediterranean Poetry at Dar Sebastian:
In 2022, the WPM Tunisia organized on March 12, 2022 a poetry reading "Mediterranean" at the International Cultural Center of Hammamet which was led by the poet and woman of Media Emna Louzyr.
This poetry reading took the form of a dialogue between two Mediterranean poets:
– The Maltese poet Norbert Bugeja
– The Tunisian poet Moëz Majed.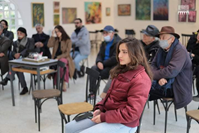 From 16 to 19 June 2022: International Festival of Poetry of Sidi Bou Said :
Was held in the village Sidi Bou Said in Tunisia the 8th edition of the International Poetry Festival of Sidi Bou Said which is the most important festival of poetry in the Arab world and the southern Mediterranean.
L received this year 43 poets from all continents.
The media impact of the Festival was, as usual, considerable as it was covered by several world media such as Radio Monte Carlo (France), TV Al Arabi 2 (Qatar), Tunisian television, Iraqi television, the Egyptian newspaper Al Ahram, the Saudi newspaper Al Faisal…