Report Of World Poetry Movement Macedonia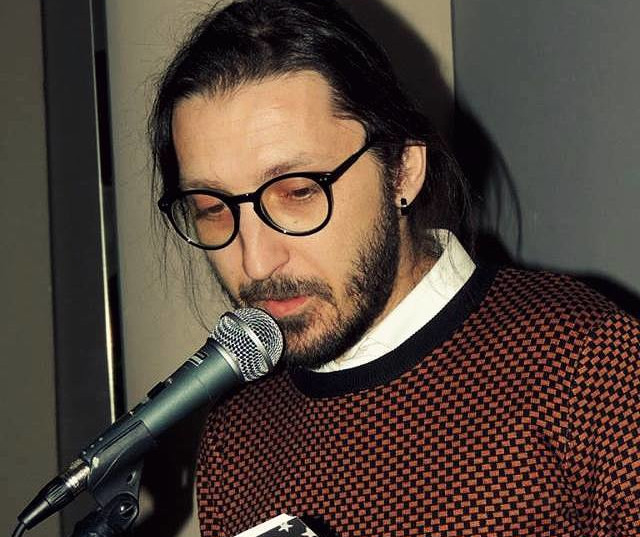 Coordinator in Macedonia: Mitko Gogov.
Although Macedonia recently became part of the European network of the World Poetry Movement, we had already done several activities before that through the Association for cultural000 development and protection of cultural heritage "Kontext – Strumica".
The first event we organized was February 2019 – World without borders, with two poetry readings in Strumica and Skopje;
The second event we have organized is "Jack Hirschman Days", October 2021. A selection of his poetry was translated into Macedonian language and a short film was projected for him, as well as poetry readings by more than 20 poets, also in two cities – Strumica and Gevgelija. Part of his poetry was published in some magazine and online platforms for culture, art and literature;
The first activity I did as the main coordinator for Macedonia in early December 2022 was to create a Facebook page, write a press release and inform the media about the official launch of the promotion of poetry in our country  as part of the World Poetry Movement. Invite friends and establish ourselves in the digital space;
A translation of Atefeh Chaharmahalian's biography, poetry and appeal for support followed. It was published on few web sites for literature and on our facebook page;
The Report of the Coordinating Committee for the First Congress of the World Poetry Movement was translated and shared with the followers of the site and the media. We made 2 designs, in Macedonian and English;
Translated and published the song "Freedom" by Ilham Sami Chomak from Turkey;
We reported on the death of Kevin Higgins, with a translation of his biography and two poems;
We reported on the case of activist Mahsha Amini from Iran, with a translation of her biography, a poem by Anna Lombardo from Italy and a special design;
The last post on our page is about the meeting we are having today as part of the European Congress of the World Poetry Movement.
FUTURE PLANS
Organizing a spring/summer poetry reading as part of the strategy to involve the Macedonian creative authors and reading public to participate in physical event, aside the independent digital presence. Several such readings are planned in several cities.
If you want, it would be nice to do a joint thematic event and do it in our own countries. It is a one-day multimedia event with an emphasis on poetry.
Translation of some poets coordinators from other countries that are part of the European network into Macedonian.
Translation into Macedonian language of some of the poet coordinators from the rest of the world's networks and platforms: Asia, Africa, North and South America…
A call and exhibition of digital graphics and illustrations with poetry from the world translated poets up to that point.
Creating video poetry project for the YouTube platform of the World Poetry Movement;
Interview with some poet coordinator from the European network. Promotion of his/her portfolio in some cultural magazine here.
Participation by invitation in festivals and events organized by other WPM members;
Considering the possibility of inviting one of the coordinators from Europe to the International Poetry Festival "100 Thousand Poets for Change" which I have been organizing in September (last Saturday) for 13 years in Strumica.