Report of WPM China -Sue Zhu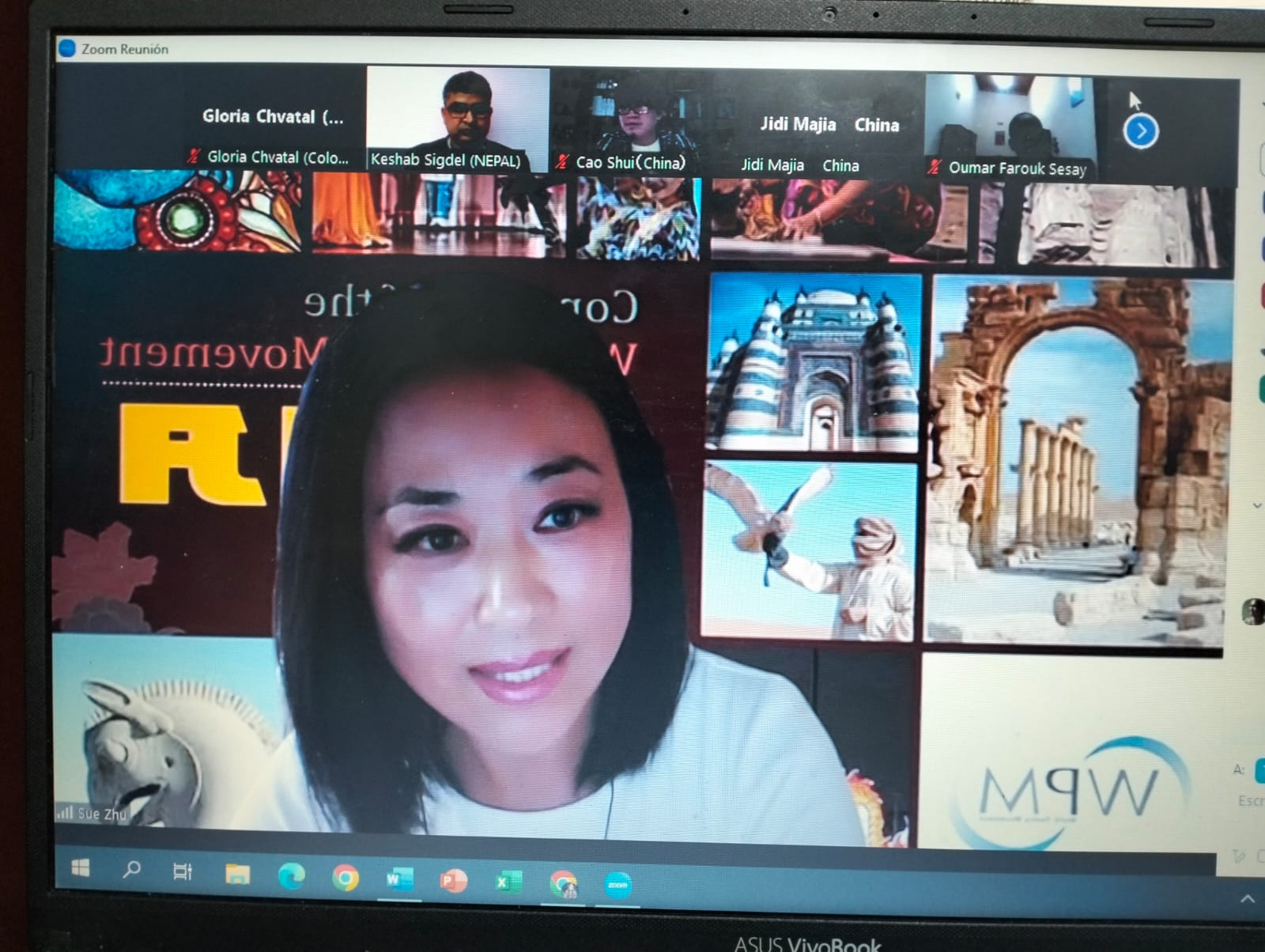 Wellington, February 21th, 2023
Sue Zhu, member of Coordinator Committee
As the coordinator of the WPM, an advisor and editor for some Chinese magazines I  have selected poems from our WPM and got them published in a variety of media incl over 10 mainland Chinese magazines and newspapers, eg," World Poetic Circles" "Shanfeng" ''Yangzi River poetry newspaper" "The Poet" "poetic life" " the sun Pavillion" and poetry magazines and newspaper abroad such as "the Huston garden USA" " contemporary literature HK"  ''Through the realm of impermanence AUS", "Compact News USA'', " The NZ Mandarin pages " etc.
Recommended a few WPM members as honorary advisors to attend the First Sydney poetry festival in 2022, Recommended a few poets to attend the Nepal literature festival, and invited poets to get involved in the Chinese poetry contests as international judges.
I have almost taken the same steps as the WPM to get our movement summary news spreat in the Chinese groups through those newspapers and magazines above  or other websites such as promoting the Medellin poetry festival, the Venezuela poetry festival, and the 1st WPM meeting. I responded and participated in some activities which were organised by our WPM such as Global poetic action in solidarity with the people of Colombia and Palestine, in response to the "Worldwide Tribute to Jack Hirschman" initiative of the World Poetry Movement, etc.
The end.
Thank you for your time!