Report of WPM Azerbaijan Chapter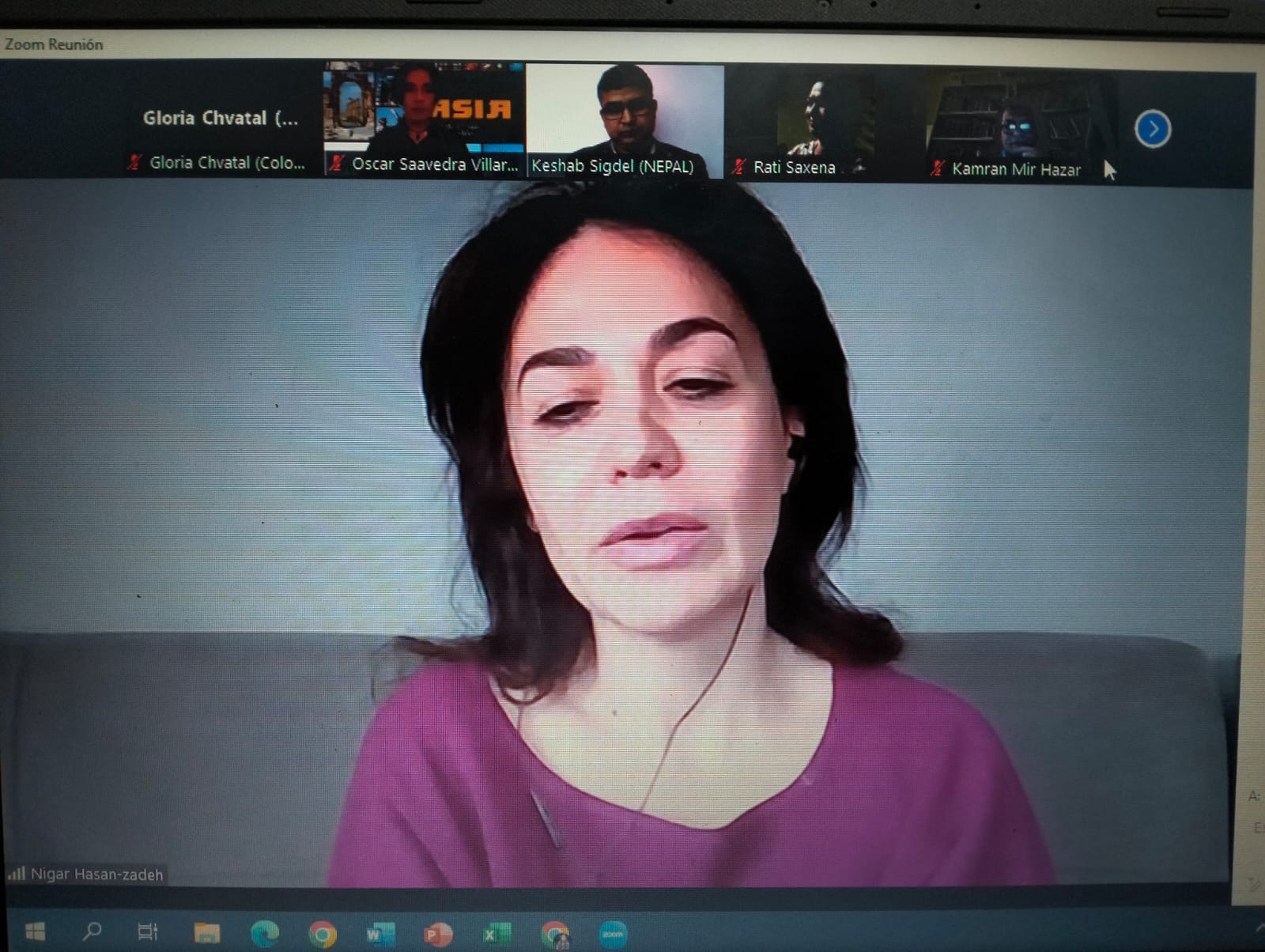 Baku, February 25th, 2023
National Coordinator: Nigar Hasan-Zadeh
Dear committee of WPM, as the founder of one of the biggest and the most respected literary projects in Azerbaijan  "SOZ" and the coordinator of WPM in Azerbaijan,   I am proud to share with you some significant works which has been done for the last few years.
First of all, I would like to introduce the committee about the project which I run and which today is successfully continuing its activity with the partnership of WPM in Azerbaijan. The project was founded in 2015, with the support of the Ministry of Culture of Azerbaijan, "SÖZ" ("Word" in translation).The "Söz" project is one of the main successful literary projects in the country which achieved all of its goals.
The project initiated the revival of the traditions of literary evenings and "pioneered" the introduction of new modern formats of literary evenings that combine literature, theater, music, cinema and new technologies.
In a short period of time, the project founded found, supported and presented to the domestic literature many new, young names, today worthily continuing their creative path, not only in their homeland, but also in the international arena.
The project "Söz" participated in the coordination and holding of the first international poetry festivals in Azerbaijan, such as The first and the second Nasimi festivals, organized by the Fondnamed after Heydar Aliyev and the Ministry of Culture of Azerbaijan, LIFFT international festival.  The project "SÖZ" was also responsible party for conducting poetry competitions within festivals among young poets.
As a result of the successful work, the poets writing in the classical genre not only managed to adequately present their works, but also for the first time received wide publicity among potential readers, as well as connoisseurs of literature in the country and abroad.
After the end of the second Karabakh war, "SOZ" introduced new great project "The word of Heroes", the first project in the country, which united in its ranks young poets who fought for the liberation of our home lands from 30 years of Armenian occupation. For the last couple of years "SOZ" with the collaboration with WPM had organized many poetry evenigs of a very high standards, some of them took part in the presence of Vice president of Heydar Aliyev Fond, the daughter of the President of Azerbaijan – poet Leyla Aliyeva.  Also "SOZ" / WPM published one anthology and one book of poetry. As a coordinator and a public figure I had numerous interviews, publications and TV performances.  
The project is known for its strong and honest opinion on today's world state, political situation and cultural movements around the globe.