Report of activities WPM China - Jidi Majia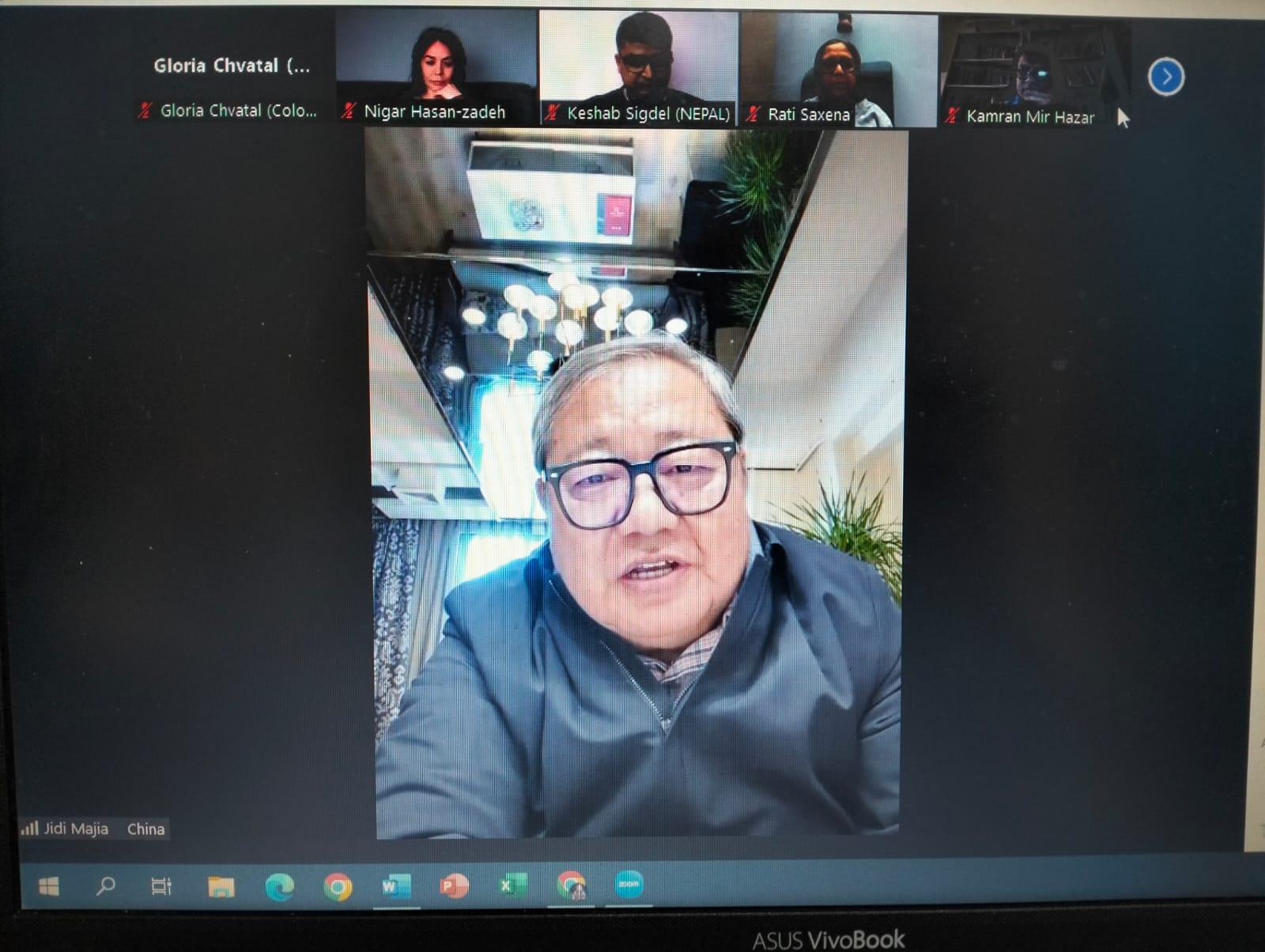 Beijin, February 25th, 2023
National Coordinator: Jidi Majia
China is a big country with huge number of poetry lovers and poetry creators. By now I have seen there are two main parts of activities organised by Jidimajia and Caoshui, apart from this there are a few small groups who use our name to promote their poetry activities. Focus on the main organisers above I have gathered their summaries together below to report to the WPM committee :
1. Report by Jidi Majia:
1) As The coordinator of china,  he has founded a couple of Chinese poetry festivals such as Qinghai Lake International Poetry Festival, The Luzhou International Poetry and Wine Culture Conference, Liangshan\ Xichang \Qionghai International Poetry Week, Chengdu International Poetry Week, Miluo International Poetry & Art Week, etc. In mainland China,  countless poetry activities have been organized by him.
In 2009, he initiated the establishment of the "Golden Tibetan Antelope Poetry Award" at the Qinghai Lake International Poetry Festival, which especially awards Chinese and foreign contemporary poets who have made remarkable achievements in poetry creation and have great international influence. In 2019, the "Golden Tibetan Antelope Poetry Award" was upgraded to the "1573 Golden Tibetan Antelope Poetry Award". Members of WPM have been invited to attend those events many times. World Poetry Movement uses the above activities held in China as a platform to make extensive connections and link world poetry and Chinese poetry closely.
As the dean of the Lu Xun Academy of Literature of the Chinese Writers Association, in order to strengthen world literary exchanges and build a global literary partnership network, in November 2017, he founded the International Writing Program, It has been held for 5 sessions so far, 44 writers, poets and translators from 34 countries were invited to participate. The "International Writing Program" is a transnational and cross-language literary communication form that is prevalent in the world.
2) On September 5 of 2019, under his organisation,  the WPM Coordinating Committee held an annual work conference in Chengdu, China,  5 American poets and 3 Asian poets, 3 European poets and 1 African poet got involved. In the meeting, everyone spoke freely and had in-depth communication. By examining the current situation of the WPM, in order to seek the development of the WPM and expand the global influence of our movement, the "World Poetry Movement Development Initiative" was unanimously adopted,  and it has been translated into English, French, German, Spanish, Arabic languages, including some slang as well, and advise the world in multimedia. the content can be found on our website.
https://worldpoetrymovement.org/proposals-of-chengdu/
3) In August 2021, Jack Hirschman, an outstanding leader of the world poetry movement, passed away in San Francisco. After hearing the news, in order to commemorate him, to pay tribute to his contribution to us, Jidi Majia organized the "Fighting Barriers ~The Poet Who Embraces the World—Commemorating and Tributing to Jack Hirschman" poetry reading in Beijing,  he also delivered an important speech entitled "Death is inevitable, but the poet will live endless", poets from all over China recited Jack Hirschman's poems to express their condolences, and major poetry websites in China also held mourning activities.